Boost Employee Wellbeing in 7 Short Lessons
REBOOT Mental Health e-courses are designed to help your people, and therefore your business, thrive.
The first course, Resilience, offers rapid relief and protection from depression and anxiety to boost productivity and reduce burnout.
Mental health conditions cost employers between $100B and $500B and 217 million days of lost work, annually. It's time for change.
With Resilience: You're Not Alone, the first course in the REBOOT series, you can increase productivity, creativity, and morale and reduce absenteeism, benefit spending and turnover.
Unlike common impersonal and generic resources, Resilience was developed by a practicing psychologist with over 20 years of experience helping clients find relief. This is not stock mental health advice, but tried and true therapeutic material developed in work with real people experiencing real struggles.
OVERVIEW
Resilience is self-paced and it puts professional guidance at people's fingertips despite the current lack of provider availability for face-to-face services.
The accompanying materials allow your team to build resilience and fortify their mental health in a way that has sustainability and longevity.
In seven lessons that are each 12 minutes or less, employees will gain:
Self-care skills
Tools to relieve depression and anxiety and reduce burnout
Self-understanding and insights for emotional intelligence
Guidance back to their natural state of wellness
PRICING
Individual Resilience e-courses are $119, but there are two options for reduced cost access for organizations:

A 20% discount for individuals when you notify your team about the resource which they can access independently.

A group pricing option so you can make it directly available as an employee benefit.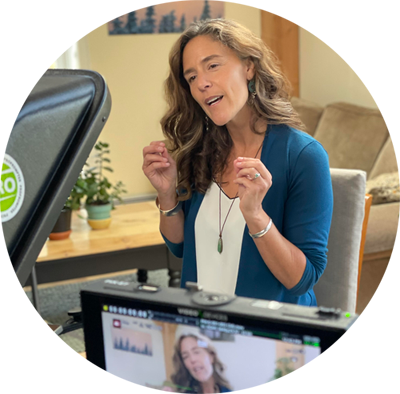 ABOUT DR LINDSAY JERNIGAN:
Dr. Lindsay Jernigan is a licensed clinical psychologist with a Ph.D. in Clinical Psychology and an M.A. in Counseling Psychology.
Dr. Lindsay offers consultation and mental health education to businesses, schools, and other organizations.
She provides therapeutic services for individuals and couples, and supervision and professional training for clinicians.
Along with her regular contributions to Psychology Today, her work has been featured in Oprah Magazine, The Washington Post, NBC News, US News and World Report, Bustle, Cosmopolitan, and more.
ADDITIONAL CORPORATE WELLBEING SERVICES
Workshops and Presentations:
In-house or remote psychoeducational workshops and presentations, facilitated connection and support groups, and self-care skill-building trainings. Topics can include:
Reducing burnout
Addressing depression and anxiety
Building emotional and mental resilience
Fostering creativity and teamwork
Developing your authentic purpose; and more.
Available for corporate events, off-site retreats, and small group work.
---
Consultation and Training:
Consultation and training services for leadership teams, managers, and human resource groups to facilitate:
Development of compassionate leadership practices
Learning to recognize and address mental health problems
Creating a culture of wellness
Establishing best practices and policies to support mental health
---
Also, check out Dr. Lindsay's resources for corporate mental health services:
---
QUESTIONS?